Imagine opening your laptop, browsing through Google Chrome that is taking forever to load the landing page and bam! The four most annoying words appear on the screen- "connection error timed out". Yes, I have faced it many times and probably all other chrome browser users too. So, for you and all of them here I have presented some unique measures to fix this annoying "connection error timed out issue".
One major reason to see this message continuously may be a result of your PC not being able to get a stable internet access. This error may also be a reason for something blocking the connection in between.
As a result of which, the website that you are trying to reach out to takes too much time to load and thus the appearance of " err connection timed out".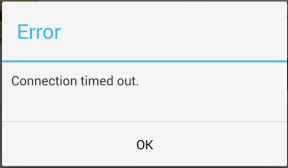 Now, let us check some out the easy ways to troubleshoot this problem-
Reset
Resetting the profile settings can greatly help in this aspect and helps the browser to go back to original configuration. This is a tried and tested step that actually solves many issues by acquiring the default settings.
Steps to do-
Click on the menu –>  select key –> go to settings –> tap on advanced section –> select content settings –> select reset
Alter Internet settings
Most of the times our computer undergoes a change in its default or manual settings due to some malware activities. In most times it spams the settings and makes it harder for the user to get a hassle-free internet access. 
Steps to do-
tap on control panel –> go to windows file manager –> click on open control panel –> select internet options –> double click and select connection tab –> select LAN setting –> untick all –> select ok
After successfully completing all the steps, restart your system and see if the problem still persists. If yes, then try out the next remedy.
Edit Host File
The host files can make the task tedious by adding the IP address of a particular website into the windows host file. Hence. as a result of which you will not be able to get access to that website and the error message will keep on popping whenever you try to load that webpage. The main purpose of the
host file is to map the IP address hostname and block them, so to get rid of that, try these steps-
Go to C Drive –> select windows –> click on system 32 –> select drivers –> select all files –> double click to open the host file –> delete all the website addresses with # marks at the last
This method should positively resolve your issues regarding connection error timed out and save the necessary changes.
Chrome cleanup tool
Another easy and effective way to do the needful is just by accessing the Chrome cleanup tool that automatically removes problems. The tool works wonderfully in scanning your system completely removing any kind of suspicious activity that may give rise to the problem of connection error timed out. 
How to use?
Just download the tool and make it run. It will fix the issues quickly by getting rid of malware and updating the drivers to the latest version.
So here I have covered the solutions that have helped me greatly in getting rid of the connection problems. Give these steps a try and share your experience with me.
Did you like this post? Then do not forget to show some love by liking it and leaving comments below. For more of such posts, keep an eye on this space!